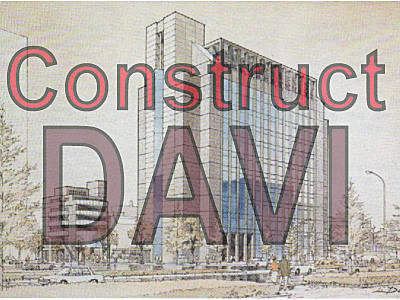 SEATTLE OFFICE TOWER
SEATTLE OFFICE TOWER
Unlike many of firm's earlier works, where the response to external forces molded the
Building, Office tower is an ideal form selected for its adaptability to the specific context. In geometrical terms, a circle resides within the square. The interaction of these two primary figures is reminiscent of the Renaissance fascination with platonic relationships.
Renaissance fascination with platonic relationships. Through minimal distortions, particularly at its base, the building responds to the surrounding conditions and scale.
Taking advantage of the steeply sloping site and the western orientation towards the ocean, movement through the base is directed in a sequence that starts with the formal Third Avenue lobby, followed by a series of transitions which open up into an outdoor plaza facing Second Avenue. This plaza is flanked by two low buildings, one of which is the historic Brooklyn Building.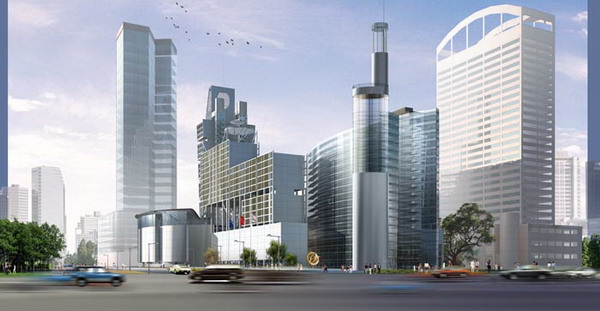 In the base, four 30-foot-square corners define the zone which becomes the internal core. These solid corners are discrete entities, acting as points of both focus and transition. On the exterior, they are expressed as piers rising through the entire structure, containing the bulge of the vertical glass cylindrical bays in the shaft of the building. Above the blue-green glass tube, the square erodes into a cruciform plan that rises to the fifty-third floor and culminates as a pyramidal cap. Block Five emulates many older buildings in Seattle's downtown core; elements like the top of the Smith Tower, the vertical lines of the Seattle Tower, and the Skinner Building's limestone elegance strongly influenced the design.
From Block Five Site plan
Davi Tuesday, June 24,2008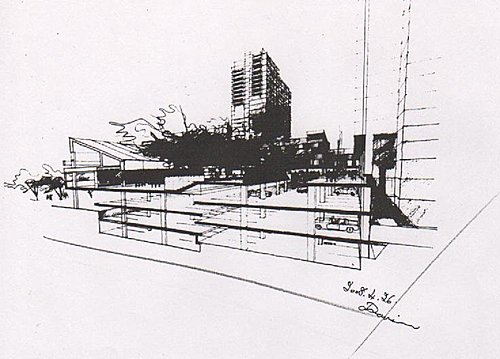 Take A Look At These Practical Interior Design Tips
Not everyone has the option to renovate their home to the fullest extent of their tastes. If you're fortunate enough to do this, it's crucial you do it the proper way. Keep reading in order to learn the right ways to properly decorate your interior design planning.
One thing that you must remember when designing a room in their house is to create a mood. Think of a mood and stick with it when choosing items should be placed in the room.For instance, if you want to achieve a calm mood, use colors that are soft and warm.
It is very important to choose the best color scheme when you redesign any room in your home. You can find advice on what colors you should never combine online and not sure. It is also important to stay away from using several bold color in a single room.
Make sure to keep your space you are designing is functional. It is vital to consider the lighting in a work space.
Getting rid of clutter is the number one thing you can do for all interior projects.
Take the latest trends when you design your space. You never want your home that is out of date. Look at other people you know are currently decorating their homes.
Pay close attention to small details. You can create a good look by putting together some little things such as patterns with different small items.
If you have floors that are made of tile, stone or tile, area rugs that are stylish will make the space seem warmer on your feet and keep you feeling cozy.Rotate your rugs as the seasons change to incorporate a fresh and tear evened out.
Try to avoid outrageous wall colors and wallpaper that may be a detriment when redecorating your home. You want your decor to reflect your personality, but do not make permanent changes that are outlandish. If you are going to put your home up for sale in the near future, you might want to tone down the eccentric decorating. If you want to dabble in unique decorating options, be sure that your decor is simple to remove.
Lighting is critical in any home. It determines the feel of the room. Bright lights tend to project a more positive vibe and are particularly well suited for bathrooms and bathrooms. Try suing dimmer lights in bedrooms and living rooms for this type of feel.
It is a good idea to use trendy elements when you design. They can modernize a room a fresh feel. Use trendy pieces only as they can overwhelm a room if used too liberally. A cheetah print lamp shade can be replaced with a floral table runner. A love-seat with a similar style will be a bit more difficult to replace than one or two pillows.
Don't be afraid to use your creativity if you are painting a room. There are a lot of different places you can go online that you how to create some wonderful designs in the home. Being creative with your wall paint designs can transform a room from being dull to inspiring in very little time.
It is not necessary to place all the television in the living room.You can use this space to have some coffee with an old friend while enjoying a cup of tea.
A collection simply means you have at least three items of a similar nature in it is a collection. Three pieces of a good collection. Group them together for an interesting look that will serve as a great conversation piece.
When it's time to freshen up a room's decor with a new coat of paint, it is best to use white on your ceiling. This is great because it is of high-gloss shade with a design that is meant to reflect light. When you use it in your home, you will notice a huge difference in the room's lighting.
This part of a house tends to be the most gloomiest and gloomy.
Your ceiling should be about two shades lighter than your walls of a room. If you fail to do this, over time the room will start to feel like a box, and feel stifling. A brighter ceiling will make the room appear more open and inviting.
Painting walls will make a huge change. Walls get dirty over time and need a fresh coat of paint.
Reflective flooring materials may help increase the natural lighting in your home or work area. White tiled flooring and hardwood flooring are two such examples of reflective in nature. These styles can add some needed brightness to the room, while woods and carpets that are darker will only absorb the natural light.
If you have a great room, try and make them mesh together. A lot of houses use living rooms and dining areas combined into one space. If possible, do your shopping for the two rooms simultaneously, and include small matching pieces to tie the areas together.
Use decorative baskets to give your small bathroom more storage space. Baskets can be a great addition to any home and get rid of storage space you have. You can put a basket near your tub for rolled towels or magazines. You can also hang them on the wall or place them by your vanity.
This article has provided you with the best ways to make your home's interior design fabulous. Implement these interior design ideas as you get started on creating the home you have dreamed of having.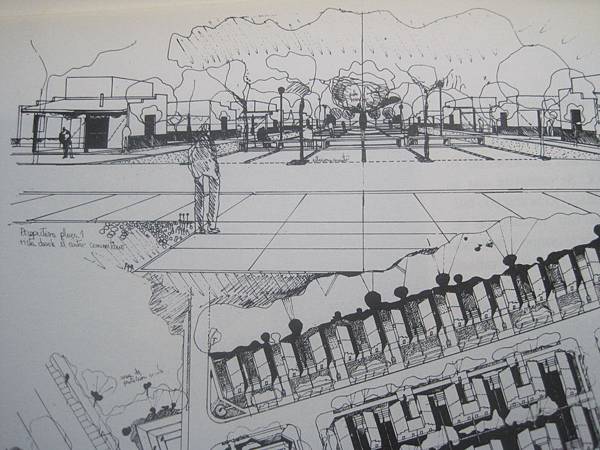 照片由DJ米格提供
圖.文/DJ